Hyland Precast and Flex MSE
Flex MSE is proud to have Hyland Precast as a Flex MSE dealer for the Comox Valley region on Vancouver Island.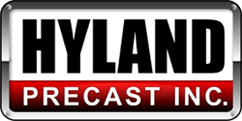 While they are primarily a concrete and aggregate supplier you'll be amazed and the range of services this forward thinking group can provide. As a fill lot, Hyland Precast is utilizing by-products of the sand and gravel operation to fill the Flex MSE bags. While not suitable for their concrete production, these materials are perfect as the granular material for our system. Talk about recycled content!
Being centrally located on in the Comox Valley ensures that wherever you project takes you on the Island, they are here to help. Stop by and say hi to Chris and the Team at Hyland today!
You can find out more about this great dealer at www.hylandprecast.com.